11-26-2012, 06:44 AM
I've made a discovery!
I was playing left 4 dead 2 messing around with console commands, and then I stumbled upon this..


boomer_leaker_chance

A leaker?

Out of curiousty, I tried it and set it to 100.

I spawned a boomer via console commands. It looked ordinary, I remember the leaker myth from several L4D2 Forums, and it DIDNT look like a boomer.

So, I killed it.

Boy. That made it angry.

It didnt want to die, it started running toward me, so I shoved it back, and it exploded leaving a trail of fire by it.


So, this is the leaker?

I went to the L4D2 Wiki and sure enough, Leaker was a cut infected from the game which was intented to be in the passing update but was cut because it was to easy to avoid.

I searched a veiw videos on youtube and sure enough leaker gameplay.

So heres how it works from my understanding.


if your in any game mode, and type
boomer_leaker_chance (1-100) is the chance that it will spawn a leaker, 100 being always and 1 being well, Rare.

You can play as the leaker to via boomer, and come in both gender variations.

Its really cool to play as, especcialy with freinds because it anounces to the server everytime the leaker spawns in red text, makes you feel feared.


So go ahead my freinds, try it for yourself. Open left 4 dead 2... Type the command.. and explore my freinds.. Explore..
---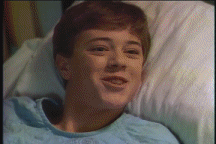 idiot
n.
1. A foolish or stupid person.
----->2. A person of profound mental retardation having a mental age below three years and generally being unable to learn connected speech or guard against common dangers. The term belongs to a classification system no longer in use and is now considered offensive. <----- WHAT THE FUCK..?!?
(Actual Meaning From Dictonary)

Quote: i was a thif told a kid i was going to raid him so i raidit an then got ban wow what an admin -Dyllenger, Creator Of The First CheeseGrater Admin
#SIRROYALISGANGSTER
11-26-2012, 07:14 AM
Hail


Man with many names.


Joined: Nov 2011
SteamID: STEAM_0:1:41544817

RE: I've made a discovery!
i might
---
(03-29-2013 06:44 AM)

Hail Wrote:

(07-01-2012 07:53 PM)

Chowder Wrote:

(07-01-2012 06:46 PM)

HAIL Wrote: No, the answer to life is...


(06-26-2012 09:00 PM)

Ultrysandox Wrote:

tits 


yes


yes
11-26-2012, 07:43 AM
Residualgrub


503 Service Unavailable


Joined: Jan 2012
SteamID: STEAM_0:1:32676154

RE: I've made a discovery!
Thats interesting, I really love trying to find hidden/cut things in game files.
---
User(s) browsing this thread: 1 Guest(s)